Accommodations Directory Listings
Here are some of the hotels, motels, campgrounds, and lodges/cottages to be found along the Trans Canada Highway:

Directory Search

York Region Accommodations
Comfort Inn Newmarket
The newly renovated Comfort Inn Newmarket hotel is conveniently located near Southlake Regional Health Centre, the York Region government headquarters and Wonderland theme park.

More Info


York Region Accommodations
Hilton Suites Toronto/Markham Conference Centre & Spa
Cascading fountains, refreshing greenery in marble lobby welcome you to 500 executive two-room suites, and VIP suites, Business and conference facilities for 1400, State-of-the-art fitness centre. Holtz the Spa, a world class spa with facilities

More Info


York Region Accommodations
Residence Inn Toronto Markham
100 suites offer separate living and sleeping areas, fully equipped kitchen. Take advantage of our pool, heated spa, and sport court

More Info


York Region Accommodations
Delta Markham
This 16 story, 204 bedroom full service property in the heart of Markham's "Silicon Valley North" has a bright spacious lobby and complete banquet / conferencecenter

More Info


York Region Accommodations
Elm Grove Trailer Park Ltd
Catering to seasonal and short-term campers. Just minutes from Lake Simcoe. Less than one hour from Toronto. Weekend camping available. Member of Ontario Private Campground Association.

More Info


More Nights...
More places to stay in York Region
TransCanadaHighway.com has lots of hotels,mnotels, beds & breakfast, long-term accommoodtion, and comprgrounds to choose form in and around York Region.

More Info


Attractions Directory Listings
Here are some of the attractions, museums, historical sites, and sports activities to be found along the Trans Canada Highway:

Directory Search

York Region Travel & Attractions
The Mandarin Golf & Country Club
This course was originally a 27-hole facility, but was completely revamped in 1991 by architect Doug Carrick, and design consultant Steve Jones (winner of the 1989 and 1997 Canadian Open and the 1996 U.S. Open) to provide generous fairways,

More Info


York Region Travel & Attractions
Uplands Golf Club
Uplands first opened in 1922 as an eighteen hole Stanley Thompson-designed private course, though by 1990, urban sprawl reduced it to a 9 hole inner city course.

More Info


York Region Travel & Attractions
Lakeview House Golf Course
Owned since 1923 by the same family, this 9-hole golf course is 9 holes is nestled among beautiful hardwood trees (especially pretty I the fall). The most challenging hole is the 8th, which doglegs to the left around a large stand of mature

More Info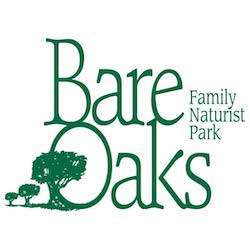 York Region Travel & Attractions
Bare Oaks Family Naturist Park
Year-round naturist (nudist) park north of Toronto. Traditional naturism (nudism) for the entire family in a modern setting. Extensive recreational facilities. Day use or overnight. (camping, guest rooms, and cabins) Visitors welcome.

More Info


York Region Travel & Attractions
Hudson's Bay Company
Canada's oldest department store, with a great selection of fashions, furnishings, houseware, toys, and cosmetics at great prices.

More Info


More Attractions...
Things to see & do in York Region
TransCanadaHighway.com has lots of attractions, festivals, tours, and things to see & do in and around York Region.

More Info


Add Your Free Listing, if you're not listed
If your local area business is not already here or in the FoundLocally.com directory (try the SEARCH box at the top), and you would like to be featured (randomly), add yourself to the Free Listings!

Be found on FoundLocally.com AND TransCanadaHighway

Add Free Listing